Horseback Riding Lessons


Legend Acres is a unique country retreat with over 500 Acres of woodlands for trail riding. Learn horsemanship in a safe comfortable environment​​ for any age and experience level from experienced and caring CHA Certified Riding Lesson Instructors. Legend Acres will teach more than just basic riding skills, learn about horse care, horse anatomy, tack, and much more. Lesson students are encouraged to participate in local horse shows where they can showcase their new found riding and horsemanship skills. Legend Acres goal is to create responsible well educated horse enthusiasts that are well versed in horsemanship while building confidence in students as well as creating a bond with animals and the outdoors.
Legend Acres wants to extend our passion for horses to those who need it most. Legend Acres is a Horses 4 Heroes partner. Horses 4 Heroes is the nation's premier non-profit equestrian support group for the military, veterans, First Responders and their families. Membership in Horses 4 Heroes is your family's All Access Pass to fun and affordable equestrian programs and activities! We are making equestrian dreams come true at Legend Acres. As a Horses 4 Heroes partner we offer a free initial lesson and 15% off single lessons or the discounted price of our lesson packages.​​ Veterans, EMT, Paramedics, Police, and Firefighters are permitted one free lesson that can be transferred to a spouse or child. Membership registration with Horses 4 Heroes is required to receive the free lesson and discounted rates. Single yearly rate for Heroes is free (Active Duty military, veterans, law enforcement officers, fire fighters/EMT and immediate families as well as Reserve, National Guard, and survivors including GOLD STAR Wives/Moms, TAPS parents, spouses and children, Blue Star Moms and family members). There are addition membership packages available for families, nurses and friends of Horses 4 Heroes. For more information you can fill out the form on left or call 931-.232-6044.
Horses for Heroes Application​

Operation Free Ride Application​
​
​
Legend Acres is a CHA Facility with Certified Instructors!
​
Legend Acres offers customized lesson for Beginners, Intermediate, or Experienced riders who wants to learn ​​a strong foundation or new techniques. All ages are eligible for lessons. For more information about our youth camps and Afterschool Programs Click Here For Facility rental and Pony Birthday Parties Click Here
Lesson Disciplines:
​Western Pleasure and
Equitation
Barrel Racing
English Hunt Seat
English Over​ Fences
Dressage​
Bareback
Trail Rides (only as part of the lesson program)​
Lead Line 5 year old and younger​​
Combinations of any of the above​
Legend Acres has several lesson horses in each riding category for your use. Tack is included.
Want to build a stronger relationship with your own horse? Bring your​​​​ own horse and learn with your horse everything from ground work to mounted lessons, boarding available. Email or call for a quote.

Private Lessons
​​​​​
$20 for 30
Minutes
$35 for 60 Minutes
$50 for 90 Minutes​
​


Discount Packages


$80 for 5 30 Minutes Sessions​
​$140 for 5 60 Minutes Sessions​
​
Group Lessons (See Schedule):
$18 for 30 Minutes
$30 for 60 Minutes
Ages 12 and up for Group Classes
Riders must be dressed
appropriately
for safe riding. Long Pants and heeled riding boots are necessary for safety, no tennis shoes or sandals. Riders may not mount if they do not have safe footwear. ASTM/SEI certified helmets are required. Legend Acres has helmets
available
for use but it is recommend that you provide your own if scheduling lessons on a regular basis. Helmets are
available
at your local Feed Store or online at Horse.com
Legend Acres
Horse and Dog Boarding
152 Hurricane Creek Road​
Stewart, TN 37175
931-232-6044​
Meet the
Instructor
: Kristi May is not only the Owner of Legend Acres but a CHA Certified Riding Instructor. Kristi has over 25 years riding experience and over 8 years of Instructor experience. Kristi rides Dressage, Hunt Seat, Bareback, Saddle Seat, Western Pleasure, Western Equitation, Over Fences, Gymkhana including Barrel Racing, and has over 10 years show experience. Kristi was a 4-H Handi-rider Volunteer for over 4 years, and 4 years equestrian team. Kristi is pictured here on Rebel her Rocky Mountain Spotted Horse accompanied by her Golden Retriever Legend.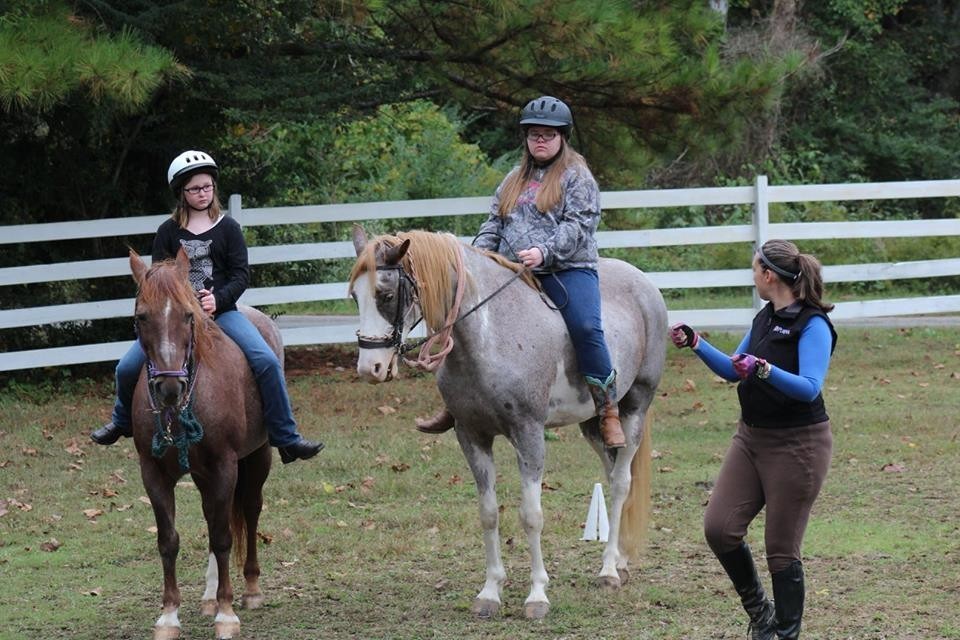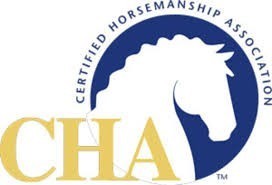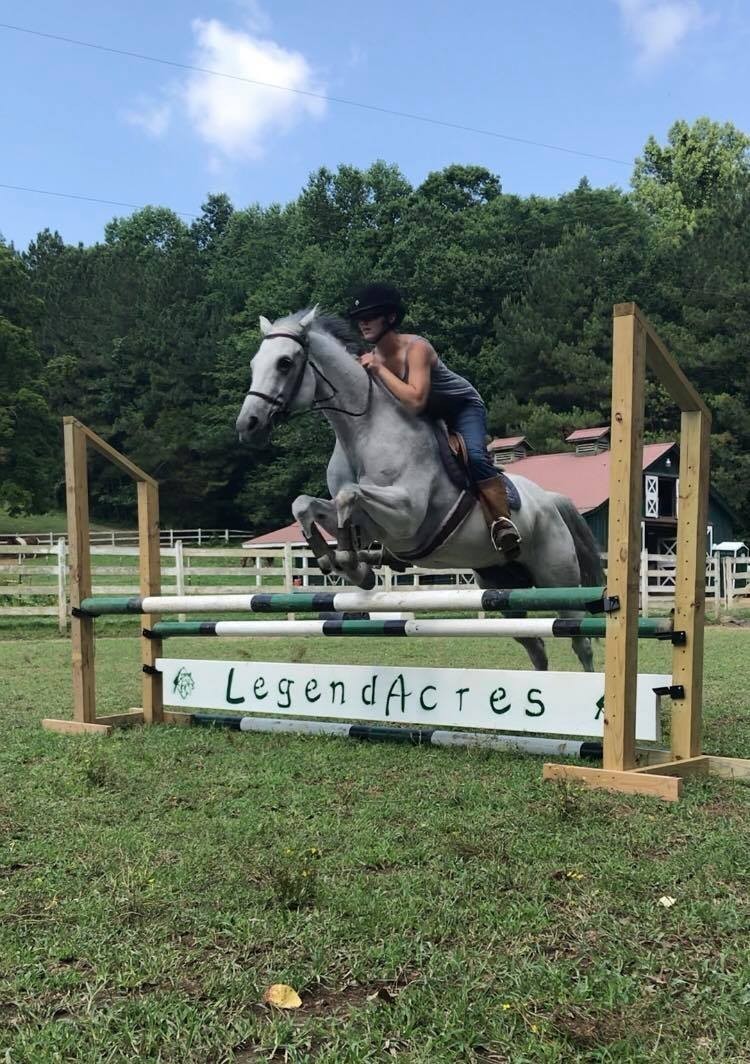 Meet the Instructor: My name is Lauren. I grew up in upstate New York, and I am CHA Certified Master Instructor. I started riding at age 8 after asking for the opportunity to for two years. Once I started, there was no stopping! I started showing on the Quarter Horse hunter circuit when I was 11, showing on the national and world level as a youth, and then as a professional. I began "breaking" and training horses at 14 from groundwork to jumping courses up to 3'6", and found that I enjoy working with the "difficult" horses and helping them through their issues. I also began teaching lessons at 14, and I found my love of teaching riders of all ages and abilities. I love helping people learn how horses think and what riders can do to help their horses perform to the best of their abilities. I graduated from Houghton College in 2013 with two bachelor's degrees in Equestrian Studies and Business Administration. There I was able to try other disciplines from western to dressage, which was awesome because I love trying new things. When I am not working I enjoy playing disc golf and mini golf, teaching my dog Rusty and horse Grayce new tricks, and going on adventures with my husband Matt.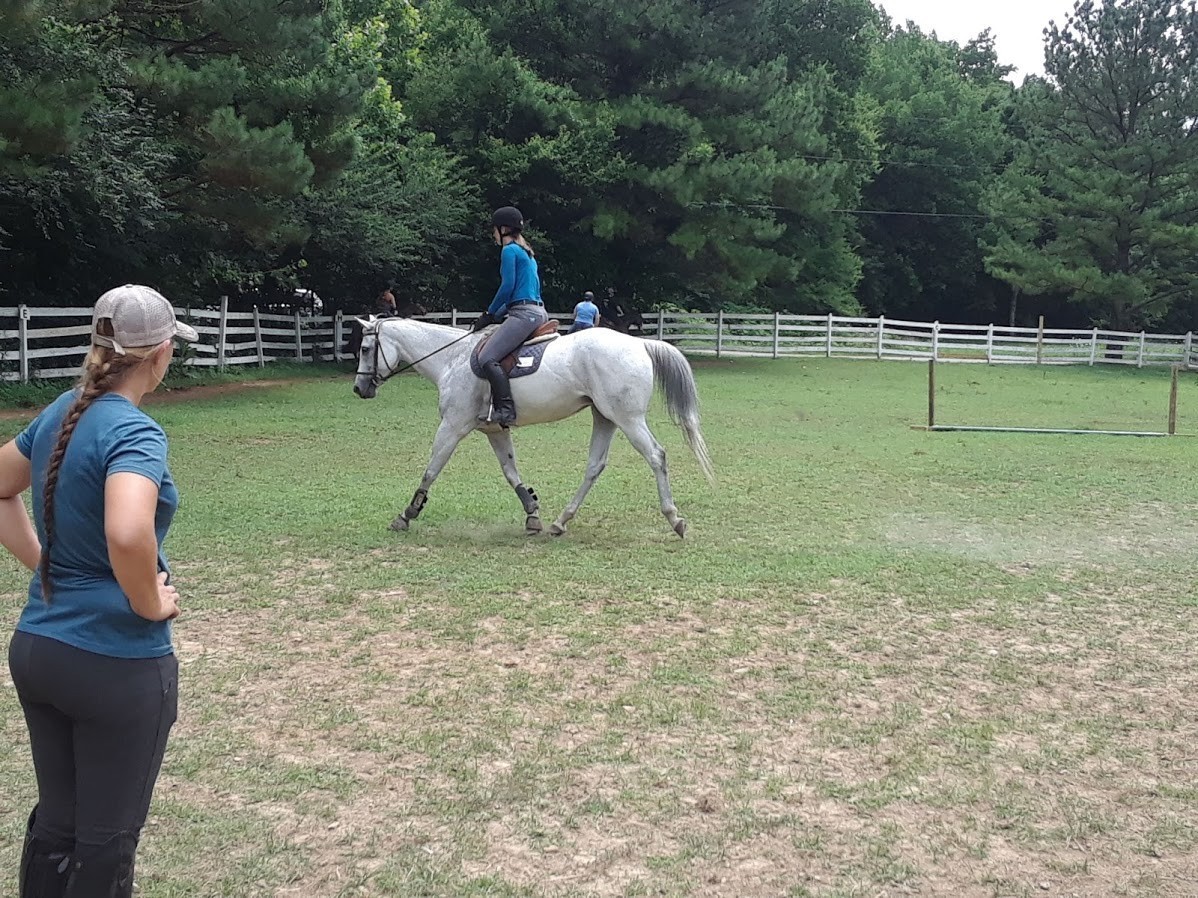 Meet the Instructor: My name is Alysia McGee I am the Facility Manager at Legend Acres, Assistant Dog Obedience Instructor, and CHA Certified Riding Lesson Instructor. I am from Shepherd Texas. I have always had a passion for dogs and horses and enjoy learning something new every day. I am currently the operations manager at Legend Acres. I am also an assistant lesson instructor and dog obedience instructor. In my spare time I enjoy working with my horse Honey and reading.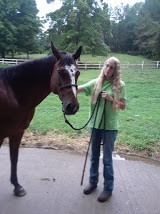 Meet the Instructor: My name is Shayla Neal and I am a CHA Certified Riding Instructor and Kennel/Stable Technician at Legend Acres. I am from Dover, TN. I am currently a Junior in High School. My goals are to attend Freed–Hardeman University majoring in Pre-Veterinary Medicine with goals of becoming a large animal Veterinarian. I have always had a passion for large animals and horses and enjoy learning something new every day. I am currently interning at Legend Acres. I also assist with lessons and horse training. In my spare time I enjoy riding my horse Annie and reading.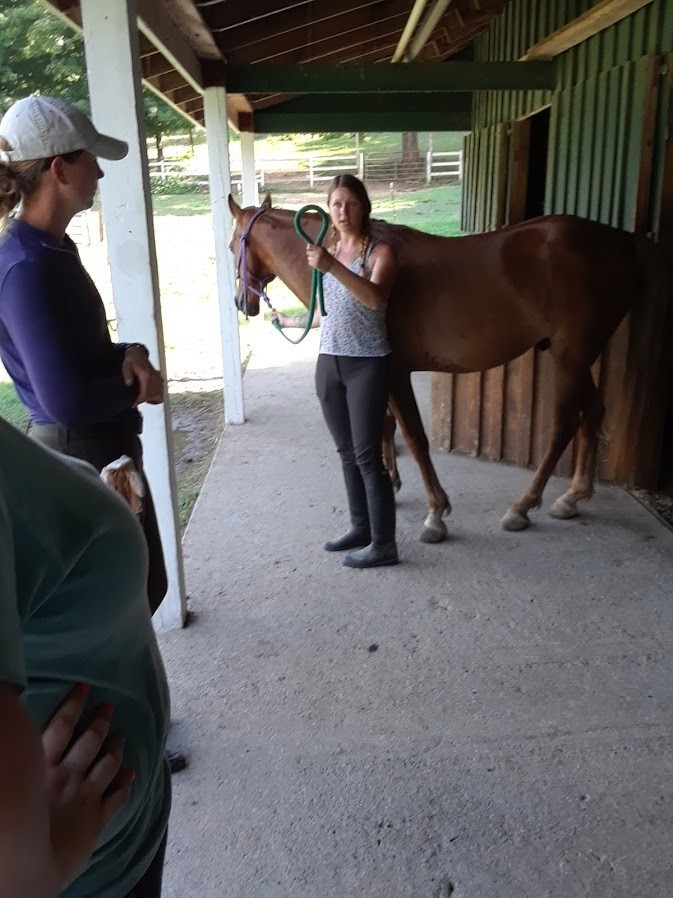 Meet the Instructor: Hello! My name is Christi Nash and I am an CHA Certified Instructor, Office Assistant and Kennel/Stable Technician. I am from Mississippi and have lived in over 6 states. I have studied Music at the Conservatory of Music in Silver Lake California. I have been involved in Dog Rescue for over 3 years. I originally came to Legend Acres for my children to learn about horses and stayed. I have a passion for learning and enjoy learning about horsemanship and dog training. I am currently working as a kennel and stable attendant with the goals of becoming a CHA Certified Barn Manger. I enjoy the outdoors and working with animals. I enjoy spending time with my two children and my dogs.